Boeing - South Carolina
This years tour is sponsored by Nikon Metrology.


Boeing South Carolina is an assembly site for Boeing's Commercial Airplanes division, located in North Charleston, South Carolina. The site is the major manufacturing, assembly and delivery site for Boeing commercial aircraft in the eastern United States and is one of the largest employment centers in the state. The site currently serves as one of two final assembly and delivery points for the Boeing 787 Dreamliner. The site has seen rapid investment and growth since Boeing made a number of purchases in 2008 and 2009 from its former suppliers Vought and Alenia who had factories there.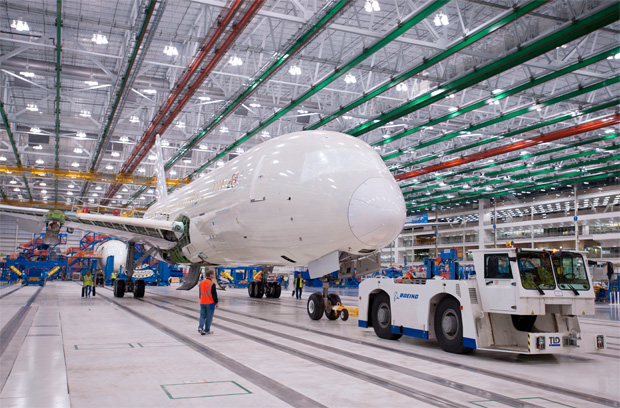 The aft fuselage sections 47 and 48, for the 787, are fabricated at the North Charleston site. Sections 44 and 46 are manufactured by Alenia in Grottaglie, Italy. Section 43 is fabricated by Kawasaki in Nagoya,Japan. Section 45/11 is fabricated by Fuji Heavy Industries in Nagoya, Japan. Section 41 is fabricated by Spirit AeroSystems in Wichita, Kansas. Two 747 Dreamlifter Cargo planes are stationed at Boeing Charleston for transporting components of the 787.