2015 Measurement Zone

Measurement Zone Returns 2015
"The 2015 measurement zone returns in style with a mixture of educational and competitive zones."
Zone 1 will contain educational workshops, fun and learning. Over the 3 days of the conference at predetermined times, highlighted in the programme of activates. A workshop on laser trackers will be presented by Ben Hughes of the National Physical Laboratory. The CMS certification subcommittee team will be on duty to answer any questions you may have about both Level 1 and 2 certifications and will also be coordinating three, 1 hour, team activities for all participants to enter. In true tradition there may be an incentive!!! This activity is open to all conference delegates.
Zone 2 will contain educational E-Learning modules on tablets covering, Metrology, Measurement Uncertainty and Dimensional Measurement. These modules will be available for the full duration of the conference for all participants to learn more about metrology, the key aspects of how to implement strategic thinking into your measurements by following a plan, and linking it to the right behaviours and good practice. This activity is open to all conference delegates.


Zone 3 will contain 3 educational activates with 3 devices following a series of scripted processes. The current plan is to include a scanner, portable arm and laser tracker. Participants will be invited to come try these devices and partake in not only learning different measurement methods, but understanding how the CMS certification and ELearning zones support their knowledge to complete the tasks. This activity is open to all conference delegates.


Zone 4 will contain 1 educational activity with a scripted process for participants to follow for the duration of the conference. The current plan is to use a robot and a non-contact optical scanning system where the participant will be required to understand the product requirements before being involved in the measurement activity. This activity is open to all conference delegates.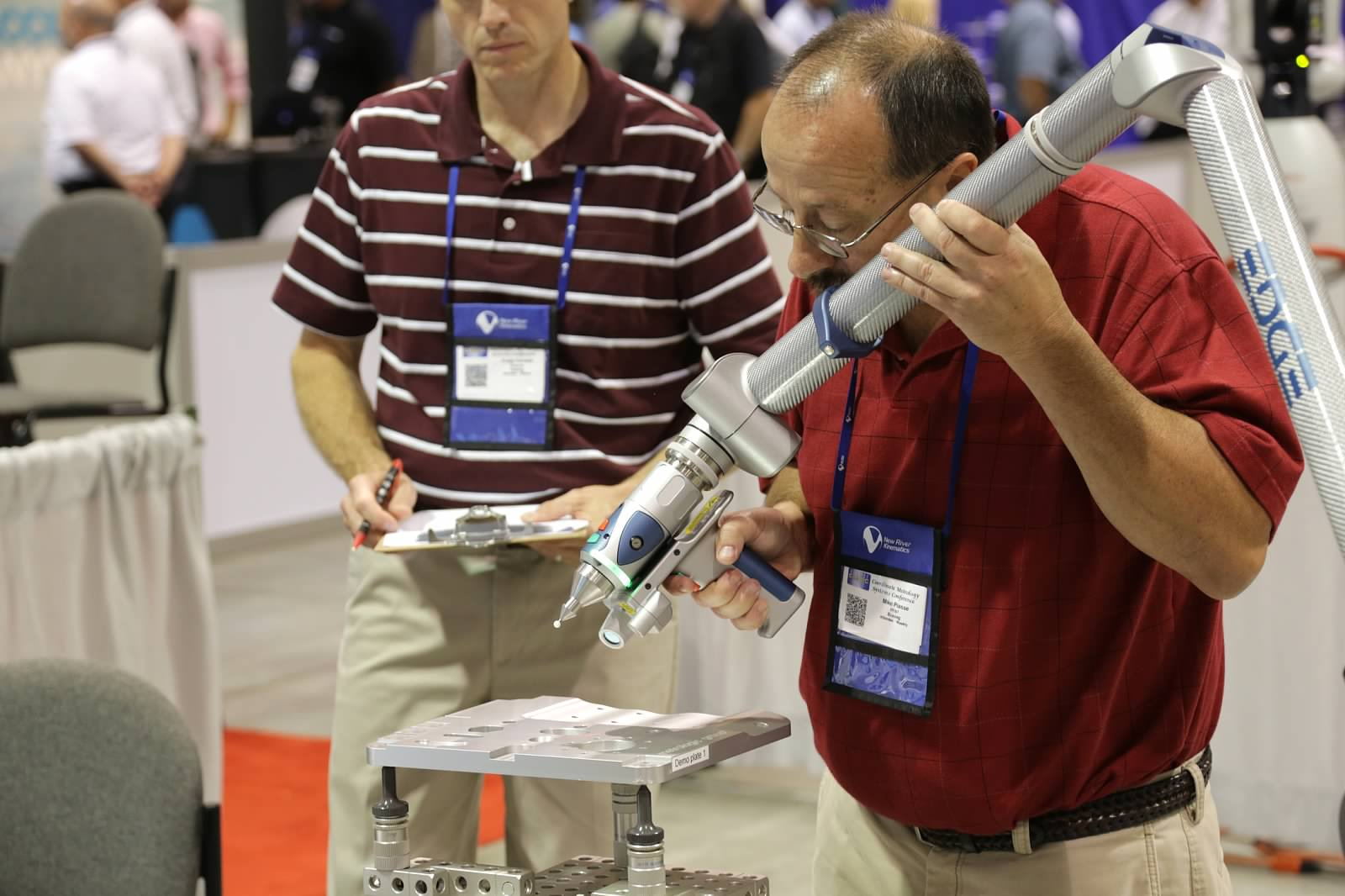 Zone 5 will contain an advanced user's competition with the option to use a range of multiple device types to complete task. This activity will require pre-registration either on the CMSC.org website or at the registration desk inside the Measurement zone. Further information on the participant requirements and registration will be communicated in future CMSC email blasts. Yet again there may be an incentive to win!!
A range of product types are to be available for Zones 3, 4 and 5 ranging from manufacturing, Motor sport, water sports. More details to follow on this when confirmed.