Careers

Looking for a job? Have a metrology career opportunity that you would like to post? Here is your chance!
Contact Us, let us know what you'd like to post and we will assist you in your candidate search by posting the job information to our site. We require that all those requesting job postings be a member of the CMS for this service and ask that you let us know when the position has been filled so we can remove the post. Thank you.
Metrology Related Career Opportunities
Metrology Careers
www.metrologycareers.com
Global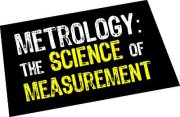 View the
Job Board for NCSL International
.
AICON
aicon3d.com/start.html
Western United States
AICON Americas is seeking candidates to apply your industrial metrology knowledge and experience to help US manufacturers become more productive, competitive and profitable through intelligent application of 3D optical metrology. AICON 3D Systems is a pioneer and leader in the field of optical metrology. Manufacturers around the world use our photogrammetry systems, Breuckmann 3D scanners and portable CMMs to answer engineering questions, improve manufacturing processes, automate inspection and streamline product development. AICON Americas, the US subsidiary of AICON 3D Systems, is adding a Sales Engineer to work with customers in the western United States to help them recognize and achieve the business benefits this technology can create. Sales experience is a plus but not required. Enthusiasm, practical understanding of metrology applications and a strong desire to help customers are essential. Interested candidates please send your resume and contact information to
americas@aicon3d.com
.
Accurex Measurement
www.accurexmeasure.com
Eastern USA and Eastern Canada

Accurex Measurement has an opening in Market Development / Sales for our Eastern Region. Accurex provides high-precision 3D optical systems for dimensional analysis and measurement applications. Accurex is the global leader in sales of Aicon/Breuckmann and Third Dimension optical measurement systems and structured light scanners.
The person in this position will help us grow sales and develop new opportunities for these products in the Eastern USA and Eastern Canada. This individual will identify potential customers, make visits to explain the use and benefits of our systems, arrange product demonstrations, negotiate orders and close sales. There will be a high level of integration and support by our application engineers and technical support staff.

The successful candidate must meet the following requirements:
· Excellent interpersonal skills and high energy level
· Proven success at working independently
· 3+ years technical sales or marketing experience including the introduction of high-end products to new applications
· Established record of meeting and exceeding sales goals with consistent sales growth.
· BS/BA degree OR equivalent experience
You must be comfortable working with customers in a production operation as well as in a high tech environment and at senior management levels. This position requires considerable travel throughout the region including 50% overnight travel. A background in sales of 3D metrology or 3D scanning systems is highly desirable. Some understanding of CAD or GD&T is helpful but not required.

Send your resume to admin@accurexmeasure.com

Accurex Measurement
www.accurexmeasure.com
Pennsylvania Michigan
Work with the leading technical, scientific and cultural organizations inthe USA!


Accurex Dimensional Measurement is currently has openings for a Technical Support position in our headquarters office near Philadelphia, and in our Michigan Regional office. You will provide general technical assistance, develop application techniques for our products and provide customer training. You will also conduct product demonstrations and provide after-sale technical support.

Accurex provides optical measurement systems and software for 3D analysis and surface digitization. We specialize in dimensional inspection and 3D scanning of industrial and cultural heritage objects, real-time positioning and analysis of dynamic motion. Our customers include the most advanced scientific and research organizations in aerospace, precision machinery, power generation and automotive industries. We also work with leading universities and museums.

The successful candidate will be comfortable on a factory floor as well as in a high tech environment. The candidate must be able to describe technical issues so that they are easily understood. We are searching for someone with an understanding of 3D coordinate space, and sufficient experience to perform well with minimal supervision.
A technical degree or equivalent experience in coordinate measurement, CAD, testing or product support is desired. US citizenship is required by our customers who produce military products.

This position will require extensive travel in the US and Canada and occasional international travel.
Send your resume to
admin@accurexmeasure.com
API Services
www.apitechnical.com/about/careers
Nationwide/Worldwide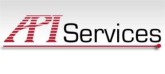 API Services is a wholly owned subsidiary of Automated Precision, Inc., a leading supplier of precision Laser Trackers and Machine Tool Calibration equipment. API Services provides contract services to various industries including: Aerospace, Automotive, Cable, Cement, Chemical, Construction, Defense, Educational, Environmental, Fabrication, Food Service, Government, Machining, Manufacturing, Medical, Metrology Services, Oil & Gas, Paper, Plastics, Power Generation, Production, Research & Development, Rolling Mills, Ship Building, Software, Space Systems, Steel, and Technology industries and sectors.

We specialize in large-scale dimensional measurement, reverse engineering and
high-value metrology solutions. API Services also provides equipment rental, tracker
and software training, onsite laser tracker calibrations, machine tool calibrations
and customized maintenance and support services.

For a full listing of our current career opportunities please visit: http://www.apitechnical.com/about/careers/

ATT Metrology Services
www.attinc.com/engineer-technician.htm
Worldwide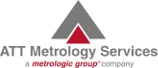 Job Description:
Measurement Engineers, Technicians, or Surveyors needed immediately to fill Full-Time positions for rapidly growing metrology company that provides measurement services to different companies throughout the U.S. and internationally (aerospace, nuclear, shipbuilding, energy, satellite, automotive, hydro-electric, crane rails, automation lines, survey, transporation). Qualified applicants should send resumes to Sherrie Vanover at sherriev@attinc.com (preferred) or fax to 425-869-7786.
www.atlasmachine.com/
Louisville, KY
Immediate Need for Industry Leading Laser Tracker Applications Engineer
Atlas Machine and Supply is a machine shop and field service provider that specializes in the most difficult repairs of large metal components and equipment. We have an immediate need to hire a talented and driven laser tracker operator whose skills can guide our field machining teams to perform some of the most precise and challenging repairs ever undertaken. Atlas Machine and Supply is a work hard-play hard company with high expectations and compensation to match. If you think you have what it takes and are interested in joining our team please contact:
Jeremy Rydberg at 502-381-8882 or jr@atlasmachine.com.

Direct Dimensions
www.dirdim.com/comp_employmentinternships.htm
10310 S. Dolfield Road
Owings Mills, MD 21117

Direct Dimensions is a fast-growing, established engineering firm recognized as an industry leader in the sales and application of three-dimensional measurement and digitization technology. As we continue to grow, we are always looking for enthusiastic, hard-working individuals to join our team. Please send employment questions to hr@dirdim.com.
Exact Metrologyy
www.ExactMetrology.com
Cincinnati, Ohio and Milwaukee, Wisconsin - USA

Exact Metrology is looking for a few experienced people. The following are qualities we are seeking:
Applications Engineer (Cincinnati, Ohio)
Seeking highly motivated person to work in a team atmosphere with team goals. Must possess strong knowledge of PC DMIS, Polyworks, and a good understanding of GD&T. Candidates must be willing to travel 75% of the time and relocate to the Cincinnati, Ohio area.
Applications Engineer (Milwaukee, Wisconsin)
Seeking a highly motivated person to work in a team atmosphere with team goals. Must possess strong knowledge of Solid Works and Geomagic for surface modeling. Candidates must be willing to travel 75% of the time and relocate to the Brookfield, Wisconsin area.
Please send your resume and cover letter to joew@exactmetrology.com. No phone calls please.
http://www.exactmetrology.com/company/careers/
FARO
www.faro.com/contentv2.aspx?ct=us&content=misc&item=45
Worldwide

At FARO, our commitment to absolute quality is paralleled by our commitment to the continuous improvement of every individual employee. Our aim is to create an environment that will attract, retain and motivate the best employees. There is opportunity and advancement at FARO and you can go as far as your ability can take you.
Our employees work as hard as other people in any organization, if not harder. We believe in providing compensation and benefits that are competitive in the community in which we operate.
We not only care for our employees but also to their immediate family members. We believe in a balanced work-life and have developed programs and benefits plans to support that ethic, such as:
A competitive paid time off bank and paid holidays

Medical, dental, life and AD&D insurance plans

Pre-tax flex spending accounts for medical and dependent care

401K with employer match

Tuition reimbursement

Training opportunities Wellness fairs

Frequent lunch and learns to help educate employees about various issues affecting their lives

Other employee events.
As an employee of FARO, you become part of a dynamic organization which values quality, leadership, teamwork, honesty and openness as a way of life in conducting our business. We strongly believe that every employee can make a difference to contribute in one way or another as we work towards FARO's success thereby creating a healthy and productive working environment.