Web Sponsors
These sponsors continue to add value to the CMSC by keeping our website live.
These pages are dedicated to the measurement hardware and software developers and producers including our service providers that sponsor this web site. These sponsors are committed to provide you solutions to meet today's requirements and need your application input to develop new solutions to meet tomorrows needs supporting every aspect of three-dimensional coordinate metrology applications.
If you are a company that is interested in becoming a CMS website sponsor please click HERE.
Please click on the website sponsor name for further information.
www.onlineamd.com/

GIE Media
Address: 5811 Canal Road
Valley View, OH 44125
Phone: (216) 393-0300

www.aicon3d.com

Phone: +49 (0)531 58 000 58
Contact: info@aicon.de
Address: Biberweg 30C, 38114
Braunschweig, Germany
www.apitechnical.com
Phone: (757) 223-4157

Contact: services@apitechnical.com
Address: 709 Middle Ground Blvd., Suite B-105
Newport News, VA 23606
www.attinc.com
Phone: (425) 867-5356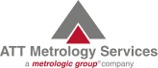 Contact: joan@attinc.com
Address: 30210 SE 79th St, Suite 100
Issaquah, WA 98027 USA
www.brunson.us

Phone: (816) 483-3187
Address: 8000 E. 23rd Street
Kansas City, MO 64129

www.capture3d.com

Phone: +(714) 546-7278
Address: 3505 Cadillac Ave.
Costa Mesa, CA 92626 USA
www.creaform3d.com

Phone: 1+302.444.6696
Contact: info@creaform3d.com
Address: 220 E. Delaware Av.
Newark, Delaware 19711, USA

www.faro.com
Phone: (407) 333-9911
Contact: bolemond@faro.com
Address: 125 Technology Park
Lake Mary, FL 32746 USA
www.geodetic.com

Phone: (321) 724-6831
Contact: gary@geodetic.com
Address: 1511 Riverview Dr.
Melbourne, FL 32901 USA
www.hexagonmetrology.us

Phone: (401) 886-2000
Contact: info@HexagonMetrology.us
Address: 250 Circuit Drive
North Kingstown, RI 02852 USA