The Coordinate Metrology Society (CMS) is a group of users, service providers and OEM manufacturers of close tolerance, industrial coordinate measurement systems, software & peripherals.

These metrology systems include:
* Traditional CMM's
* Articulating Arms
* Electronic Theodolites
* Laser Systems
* Photogrammetry
* Videogrammetry


The society assembles for the use, development and advancement of any measurement system or software that produces or uses three-dimensional coordinate data.
Register to Attend the 2013 Coordinate Metrology Systems Conference


The World's Premier Conference for Measurement Technology Professionals
The Coordinate Metrology Systems Conference (CMSC) provides a professiona
l venue where ideas, concepts and theory flow freely among participants. The educational atmosphere encourages attendees to network and learn about the latest innovations in the field of portable 3D industrial measurement technologies. We will provide technical presentations by Industry Experts, advanced Workshops and Seminars along with an Exhibition Hall filled with the worlds leading providers of the metrology systems.
Quality Digest "2013 CALL FOR PAPERS" video featuring Michael Raphael

29th Annual CMSC in San Diego
July 22-26, 2013
Sheraton San Diego Hotel and Marina
Room reservations for the 2013 CMSC at the Sheraton San Diego Hotel & Marina can be made by clicking HERE. The room rate is $155 per night.

The Sheraton has two towers, so please note whether you are in the Marina or Bay Tower so the Sheraton Airport shuttle drops you at the right check-in.

All conference activities are in the conference center which is attached to the Marina Tower. The Bay Tower is located a short 0.3mi walk from the Marina Tower.

The Executive Committee has reached agreements for Domestic and International airfare discounts to San Diego with 3 airlines. When making airline reservations you must use the attached codes to receive the airfarediscounts. See Airline Discount Options HERE.

Quality Digest Live - April 19, 2013
Randy Gruver Certification Interview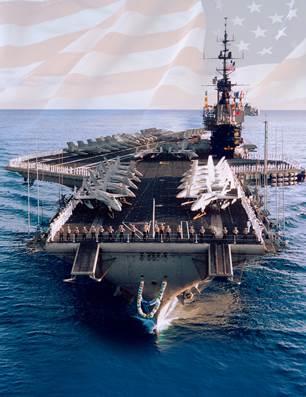 2013
Coordinate Metrology Systems Conference Friday Tour sponsored by Nikon!

USS Midway -
Experence Life at Sea
Experience life at sea aboard one of America's longest-serving aircraft carriers. Join us on Friday, July 26th from 8:00am-1:00pm and walk where over 225,000 sailors served our country! Take this opportunity and explore with us as we tour the museum with our dedicated Docent tour guides. Then, we welcome you to stay for our luncheon held on the largest elevator of the Midway overlooking the Bay.
See our 2013 tour page for more information. You must register in order to go on the tour.
Tour Requirements
Adults: $25
Children: 18 and under are Free
*Casual attire including tennis shoes recommended.

In addition to a complete attendee listing prior to and directly after the conference, CMSC now has lead retrieval. The best news is that it is included for all exhibitors at no additional charge.


You will notice that every CMSC badge will have a QR code. To collect leads, all you need to do is scan a badge with any Smartphone. So whether you are in your booth, in the lobby or at lunch you can collect a lead with a single click on your phone!


CMS recommends the following Apps for your Smartphone to collect leads:

iPhone:
'Scan' from QR Code City
https://itunes.apple.com/us/app/scan/id411206394?mt=8

Android: http://scan.me/

"The Importance of Practical Testing"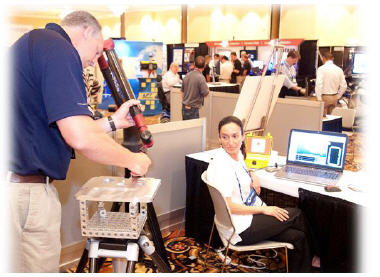 Certification
Pilot Exam Results
Available HERE