The Coordinate Metrology Society (CMS) is a group of users, service providers and OEM manufacturers of close tolerance, industrial coordinate measurement systems, software & peripherals.

These metrology systems include:
* Traditional CMM's
* Articulating Arms
* Electronic Theodolites
* Laser Systems
* Photogrammetry
* Videogrammetry


The society assembles for the use, development and advancement of any measurement system or software that produces or uses three-dimensional coordinate data.

Register to Attend the Annual Coordinate Metrology Systems Conference

The World's Premier Conference for Measurement Technology Professionals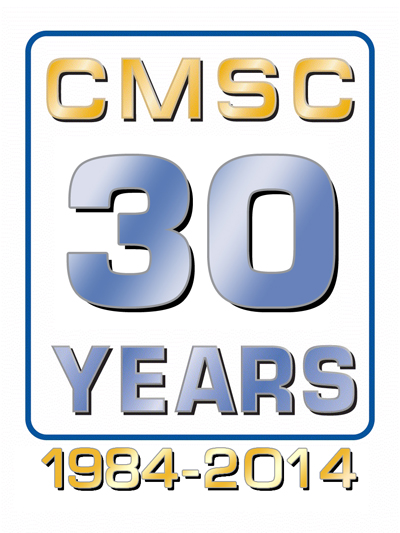 The Coordinate Metrology Systems Conference (CMSC) provides a professional venue where ideas, concepts and theory flow freely among participants. The educational atmosphere encourages attendees to network and learn about the latest innovations in the field of portable 3D industrial measurement technologies. We provide technical presentations by Industry Experts, advanced Workshops and Seminars along with an Exhibition Hall filled with the worlds leading providers of the metrology systems.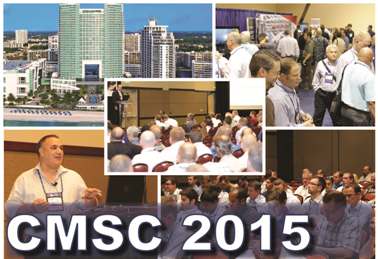 31st Annual CMSC
Hollywood,
Florida, USA

Join us at the conference
July 20 to 24, 2015!

ARE YOU IN THE ZONE?
Sign up for your spot in the Measurement Zone . . .
BOOK YOUR TIME NOW!
Tuesday July 22, 2014
New for 2014:
The CMSC Measurement Zone
Zone 1: Laser tracker measurement competition
Register for the competition in Measurement Zone 1. Test your skills at completing a predefined measurement task with a laser tracker. A maximum of 22 slots are available with a prize for the winner of the competition.
Sign up HERE for the Laser Tracker Measurement Competition
The purpose of the 2014 measurement zone is to provide knowledge and understanding to support your metrology education. In addition, the objectives are to engage with the CMSC community in the practical methodology required to educate and support certified operators and programmers.
Donít forget to visit Zones 2, 3 and 4
Come and get 'in the zone!'

2014 CMSC Tour - Boeing South Carolina
Details here
Sponsored by Nikon Metrology
UPDATE: TOUR IS SOLD OUT!!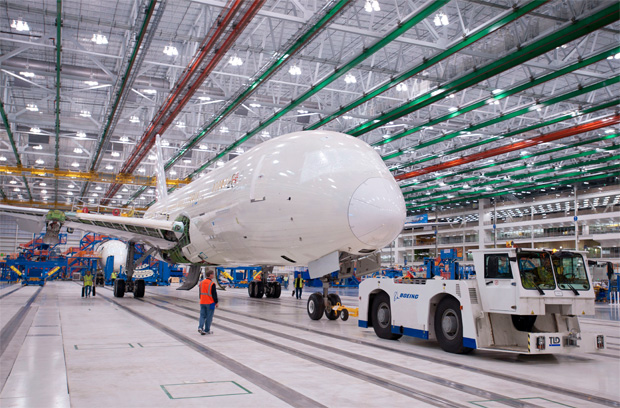 Boeing South Carolina fabricates, assembles and installs systems for aft (rear) fuselage sections of the Boeing 787 Dreamliner and joins and integrates midbody fuselage sections. The site is also home to the companyís newest 787 Dreamliner final assembly and delivery facility. The nearby Interiors Responsibility Center South Carolina manufacturers, assembles and installs interior parts for South Carolina-built 787s. The 265-acre (107-hectare) main campus is located in North Charleston.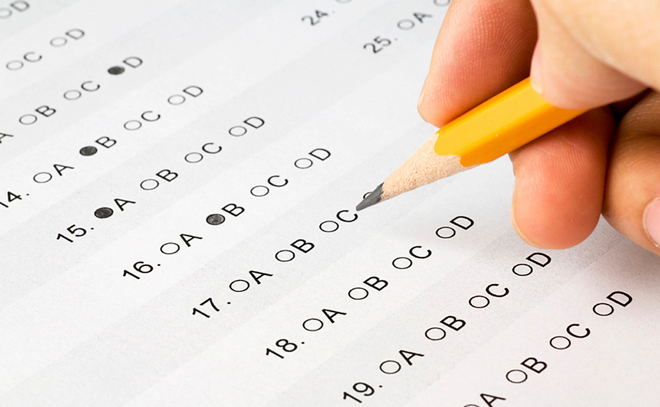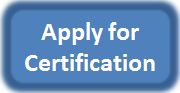 Are you certifiable?
The CMS Certification Committee will proctor examinations for Level 1 certification at CMSC 2014. This is an excellent opportunity to earn the industry's only credential that attests to your knowledge of portable 3D Metrology. There is no additional cost to sit for the examination at CMSC beyond the initial application for certification fee. Apply early and review the guidelines and requirements at /cms-certification as the processing of applications can take several weeks to conclude. Make CMSC 2014 the conference where you become certified!

Presenters:
ALL information required by the CMSC Technical Presentations Coordinator needs to be uploaded here.